A recent study by Microsoft revealed what we already suspected: the average human being has an attention span of 8 seconds. This is especially challenging for communicators: teachers, pastors, or anyone wishing to build a meaningful relationship with another human being. The greatest Communicator of all time, Jesus Christ, knew this was coming. Scripture is full of simple, clear, 2 and 3 word messages which are given to us as a gift to help us navigate the complex hectic world we live in. I'd like to share some of them with you through this blog.
For example, Psalm 46:10 says "Be still and know that I am God".
Christmas is coming. So is shopping, cooking, decorating, wrapping, traffic, bad weather, short tempers, trying in vain to meet the expectations of everyone. This time of year can be exhausting, distracting and discouraging.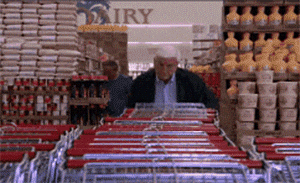 What happened to "Joy to the World"? To counteract the inevitable reaction to all of this God has given us a simple, clear, 2 word command: "Be still". I can remember that. I can do that a couple of times a day. Because of God's gift of His word we all can enjoy this season and the greatest gift of all, the birth of His Son, Jesus Christ. Merry Christmas!
Be still